You might've heard it when you're out on the town, at Publix, or at that cafe down the street. Or, you might hear it when you open your own mouth…
Well, I've been absent while school has been heating up over the last month, so I have some catching up to do with the content…
This has been floating around social media circles in Miami for well over a month now, and it's something that I've been hyper-aware of since I was 15. I had to be; I was in a theatre conservatory where they had to spank this new Miami twang out of me with corks in my mouth and other enunciation tricks…!
I'll never forget the word, "belonging," how I would hit those two g's way too hard.  I had no idea I was doing it until my acting teacher (incidentally of German descent) became enraged and pronounced it nearly 50 times for me so I would understand that the g's are mostly silent…
I was also egregiously pronouncing the "l" in "salmon" into my early 20's and only learned that "irregardless" is NOT a word at the age of 25.  But, alas, my years involved in the performing arts successfully erased the remnants of a dialect which is the norm in this county.
I have ALWAYS been fascinated hearing old-timers that call the city "Miamah." One of the first nineteenth century spellings of this area was, in fact, "Ma-ama," so those that pronounced it that way weren't completely off their rockers.
Irregardless (wink wink), what has occurred in the creation of this dialect (or accent, if you prefer) is a living, breathing example of exactly the stuff that transformed New York's "sound" over a century ago; Chicago, Philadelphia; Boston well before those; the Southland during the infancy of the nation, etc., etc. 
It's a truly exciting and very American phenomenon that one can witness by visiting South Florida and speaking with Miamians!
Here's the video (not new—for the benefit of you out-of-towners that have never seen it) in the link above that spoofs young Miamians speaking with one another, but nails the dialect with eerie precision…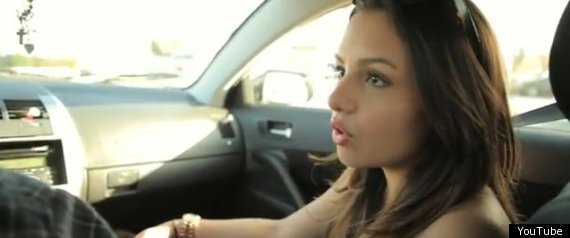 The fact that it is being studied now (and recognized) in the halls of academia is what excites me the most.
Here's a more general look at how we all differ in the way we speak American English across the United States via Joshua Katz's fascinating study at NCSU (scroll through all of the maps—you'll be amazed!):
princessingrid09 said: I just read your rating on HistoryMiami and it really warmed my heart. I currently work there and my love for Miami and its history has expanded . Your page is really interesting because its really hard to look through the Miami tag and find something that its geared to Miami's beginning but rather the party scene ...ah oh well ... :} i'll continue to look through your page
Well, thank you so much…! I just launched this about 3 weeks ago for a school project (FIU) and decided that it's worth keeping it up and posting to it often… I, too, have looked everywhere for blogs that are dedicated to Miami's history and attractions and haven't found much out there either…
My time at the Museum was truly rewarding (all those 4th graders!) and memorable. Enjoy every minute of it!
Sure, Miami's glitz and glamour will always trump this sort of content (though I WILL be including some "glitzy" stuff here, too), but I think it's awesome and I'm glad that there are a few people like you that think it's cool, as well!
Again, thanks! I'm extremely grateful.
Miami-born Cubans want everyone to share in a 'cafecito' break at 3:05 p.m.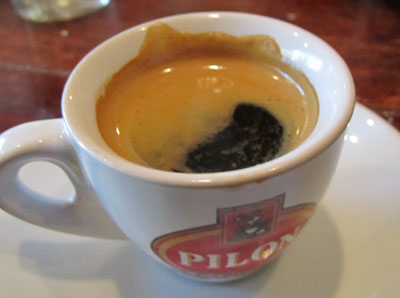 Ah!  Those open windows along the sidewalks that are strewn throughout the city, with the whirring sound of an espresso machine behind them and that unmistakable aroma emanating—almost slapping one joyfully—as it's approached.  This is Miami's gift to everyone, regardless of age, nationality, ethnicity or creed.
I must admit: I have my own machine at home.  I am not alone, as I estimate that a considerable amount of Miamians are addicts of the curiously-strong, curiously-sweet concoction known as Cuban coffee.
On ALL of my tours, with very few exceptions, you will partake in the sidewalk cafecito experience with me and I will always say the same thing at the very moment you are holding your thimble-sized serving: "When in Miami, do as Miamians do."
But when I saw this morning's Miami Herald to find that a fellow Cuban-American, PR practitioner and Facebook friend, JennyLee Molina, has launched a social media phenomenon with the "3:05 Cafecito" campaign, I nearly spilled mine on my desk.  It's such a phenomenal idea, I almost wish I had come up with it myself!  But, I'm glad she did…
It's actually pretty deep.  
Sometimes I'm asked what it's like to be a Cuban-American in Miami by out-of-towners; what it's like living "in the hyphen."  My response is always the same: It's like being an Italian-American in New York, an Irish-American in Boston or a Polish-American in Chicago.  I'm American, but more succinctly, I am Miamian; one of the most misunderstood creatures north of 215th Street.  One that has retained the language of my forebears and gained a few of the customs of their fatherland along the way.
Miami-born Cubans are a distinct American ethnicity not often portrayed in popular media.  We are a group of sons and daughters, and grandsons and granddaughters, of Cuban immigrants who have assimilated by attending American schools and universities and are strewn all over the US like those cafe cubano windows are throughout the 305 area code.
There are a lot of things, other than our afternoon coffee break, that distinguishes folk of my ilk.  But this is definitely a worthwhile tradition to embrace for starters.
Even the Kardashian sisters can't resist walking up to the Cuban coffee window (Photo from Zimbio.com)
Artist Tobias Rehberger wrote he would not have designed a sculpture for a 'dog park.'
Oh oh…  A clash between civic leaders and a visual artist in Miami-Dade's most artistically progressive city?  Internationally-acclaimed German conceptual artist, Tobias Rehberger, has a bone to pick with Miami Beach city leaders when he learned about a planned landscaping that will surround his five-story sculpture, "Obstinate Lighthouse," which was commissioned by the city for $500,000.  To add insult to injury, he objected to what the area of the park where his piece is erected has been recently designated: an off-leash area for dogs.  
South Pointe Park on the very southern tip of the island underwent a $22.5 million face lift back in 2009 and has quickly become a local favorite with breathtaking views of Government Cut, Fisher Island and the Port of Miami.  Miami Beach Parks & Recreation Director Kevin Smith fired back by contending that it is not a 'dog park' and that dogs can run leash-less in the area from sunrise to 10 a.m. seven days a week, and 6 to 9 p.m. on weekdays. He also mentioned it's a pilot program that expires at the end of the year. The nearest dog park is two blocks away.
Rehberger is probably not a dog lover.
Florida is like Play-Doh: we try to mold it in the shape of our dreams.
Having been published on April Fool's Day, it read like a gag gone wrong.  Internationally renown journalist, T.D. Allman, promoting his new book, "Finding Florida:The True History of the Sunshine State," had a short
opinion printed in the New York Times
, encapsulating the often-scathing commentary contained within his pages.  It appears to be a complete rewriting of Florida history as we know it and it is purportedly based on over a decade of Allman's own research.
It's important to note that Allman has been obsessed with Florida, particularly Miami, throughout a large chunk of his career, and has offered insightful commentary on the Magic City in other major works in the past.  But his latest piece, while proving to be an entertaining read by most critics, is one of his darkest.  His prologue did provoke a few chuckles for me as he cleverly stated, "People are constantly ruining Florida; Florida is constantly ruining them back" and the parts that he cites all of the charlatans misnaming towns like Frostproof (which frequently experiences hard freezes during the winter months) and North Miami Beach (which is NOT on the beach).
But as one of the reviewers of his book, John Williamson, said, "
'l'll sum up my feelings on this book in three words for those who scan reviews looking for some assessment: depressing, demoralizing and disheartening."
Also, for the fastidious historian: Get your post-it notes out and ready, because I (and several other people are already hollering) am finding a few discrepancies in Allman's retelling of our state's history as I delve further into it.